4000/800/650/400T Metal Forging
[Hot Forging][Die Forging][Cold Forging][CNC Machining]
As a leading china metal forging supplies, Hot Forging products and Cold Forging products are the specialty of Pintejin. We excel in manufacturing high precision, high production custom metal forging parts and products to meet ISO 9001:2015 certification. With our rapid manufacturing knowledge, state-of-the-art forging technology and endless array of materials, there's nothing you can't create with PTJ by your side.
With separate tooling workshop, all the forging dies are made in house directly,Forging equipments from 200t to 4,000t.1 to 100000+ Metal Forging Parts,Global delivery as fast as 10 days
Open Die Forging
Closed Die Forging
Roll Forging
Drop Forging
Rring Forging
We can create custom metal forgings from a wide variety of metal materials. Our closed die metal forging techniques can create forged metal parts for countless industries
Steel Forged
Aluminum Forged
Bronze & Brass & Copper Forged
Stainless Steel Forged
Titanium Forged
By any modern statistical measure, Pintejin has In-House Top Inspection Device ,meets or exceeds the quality standards of the world's most demanding industries.
CMM

Pin Gauges

Roughness machine

Projector And Micrometer

Concentricity measurement
Sometimes, forging can not meet the demands of dimensional tolerances, our value-added machining service will ensure us to supply finished components to our customer directly.
3 Axis Cnc Machining
4 Axis Cnc Machining
5 Axis Cnc Machining
Precision Cnc Turning
Mill-Turn Machining
CHINA TOP-GRADE METAL FORGING SERVICE SUPPLIER
---
Pintejin has more than decades of experience in metal forging services in China and can offer one-stop service (Hot Forging parts & Cold forging parts & cnc machining prototype) for our OEM customers.ISO 9001:2015 And ITAF 16949 certified custom manufacturer of forgings.Often done capable of manufacturing parts with maximum dimensions of 24″ L x 12″ W x 12″ H, with a 2.5″-6″ diameter range. Materials used include aluminum, beryllium, brass, carbide, cobalt, copper, magnesium, molybdenum, tungsten, polyetherimide, polyethylene and polysulphone. Industries served include the aerospace, agricultural, architectural, chemical, electronic, marine, medical, military, and pharmaceutical industries. Pintejin focuses on hot forging, warm forging, cold forging and 3D forging technology of non-ferrous metals such as copper, aluminum alloy and steel, and has independent mold development, mold manufacturing and production as one station Custom finished products factory.We were own city level R&D Center fforgings in Dongguan before. Now we apply fthe Guangdong provincial level R&D center. There are 28 research staff in center,1 professor,3 seniengineers, 5 engineer. Center adopt UG7.5, AUTOCAD, deform 3D etc. software. Perfect equipment and R&D team have unique advantages in the development and manufacture of "high, precise and large" forgings.Pintejin Group not only has advanced equipment but also have a professional team of experienced engineers, operators and inspectors to make the customer's design come true.
Why Choose Our Metal Forging Services?
---
Forging equipment with a tonnage of 4000 tons in South China can forge an outer diameter of 500MM and a length of 1000MM.
We Has 12 large-scale forging machines And more than 70 CNC machining centers, punching machines, spark machines, electric discharge machines, grinding machines, etc.
The forging accuracy can reach between 0.1MM-0.2MM, and the cnc machining size precision tolerance (0.01MM-0.05MM).
Independent forging factory, independent CNC machining center area and one-stop parts customization factory for subsequent surface treatment.
Welcome to send your inquiry or custom designs of forging parts to be made, we'll send you a free quote within 24 hours in working days and work out a schedule for recording the progress. Steel forgings and iron forgings are most commonly produced at our factory.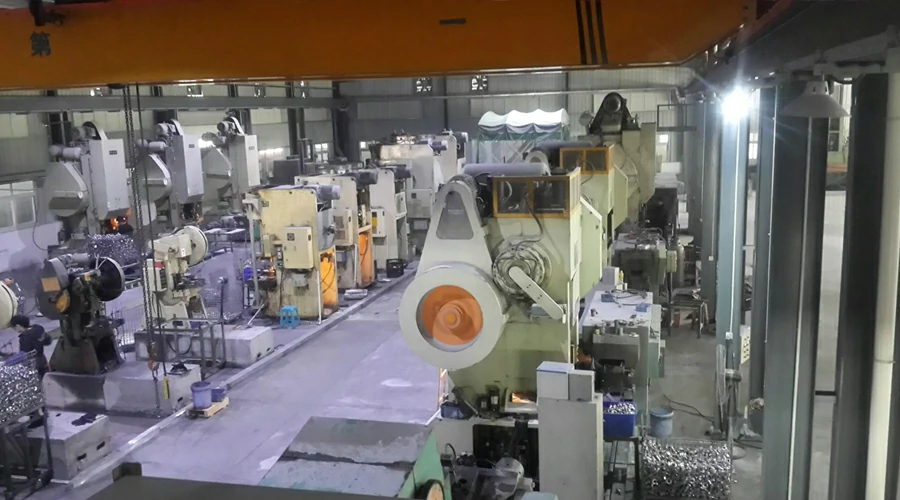 Metal Forging Equipment Gallery

Now we have several 160T,200T,400T,630T,650T ,800T,1000T,1630T,2500T,4000T high-energy forging machines, configure the rolling equipments, wedge rolling machine, a 630T, a 1000T a 1600T Friction Press, produce shafts,gear,and other metal parts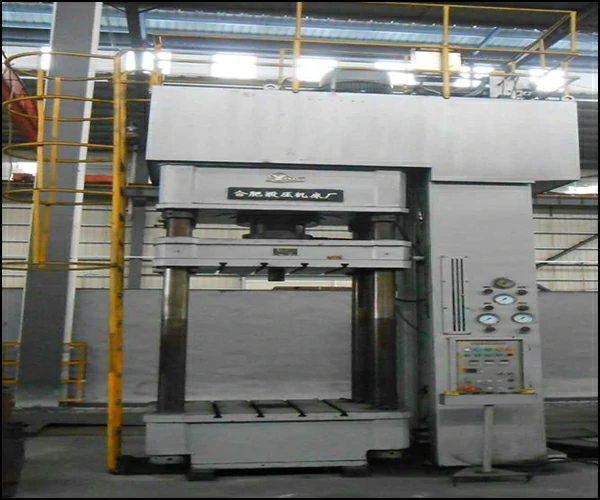 Cnc Machining Equipment Gallery

Pintejin Group have a complete set of machining processes from 3-axis, 4-axis, 5-axis, etc., and have 100% control of a medium-sized machining plant.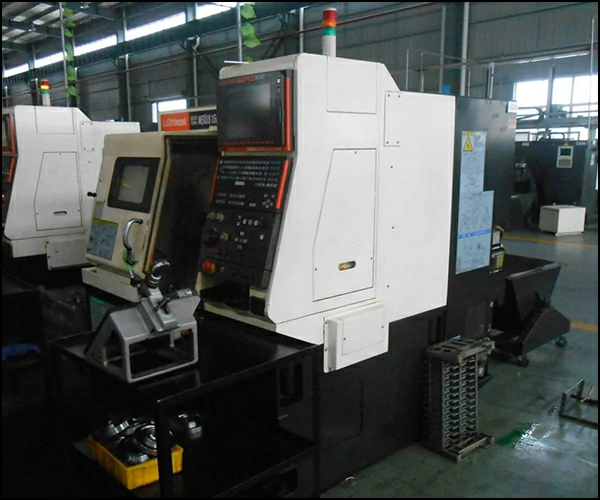 Quality Inspection Equipment Gallery

Now we have Zeiss three-coordinate instruments, Mitutoyo roundness measuring instruments, direct reading spectrometers, and are equipped with upright metallographic microscopes and inverted metallographic microscopes.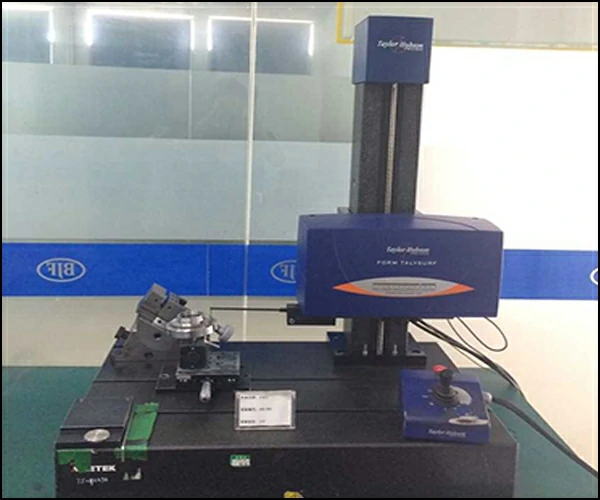 OUR SERVICES
---
Metal Forging is a typical manufacturing process of shaping metal using localized compressive forces, it is usually performed with forging tools like hammers or presses. China Top Metal Forging Supplier & Manufacturer – Pintejin Group offers worldwide clients affordable, rapid, high precision custom Metal Forging Services, variety of materials available to meet the needs of different industries!Send your inquiry or drawing fast to get an online quote.
---
The Advantages of Pintejin Forging Service Over Some Peers And Trading Company
---
In order to save cost and increase profit, more and more customers prefer to customize forgings from China forging companies. Purchasers could buy high quality forgings from China in cheap price, mostly because China is a populous country with people over 13 billions. Excessive labor force directly leads to low labour cost. But in recently years, with the development of Chinese ecomony, the labour cost is much higher than before. A skilled worker can get a good salary over 50USD dollars per day.But Chinese forging suppliers have further improved the forging supply chain environment, offsetting more labor costs.Stronger Made in China, offering faster and cheaper manufacturing capabilities.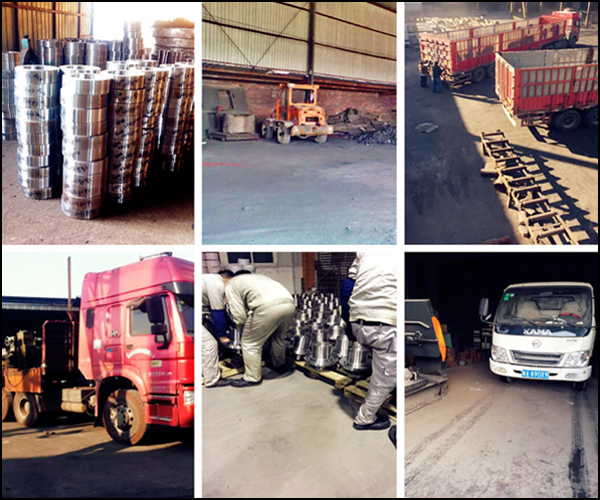 In House Metal Forging And Cnc Machining Shop
Pintejin has independent research and development design, mold making, forging blank making, and CNC machining. From product R&D and design, forging, trimming, heat treatment, vibration grinding, to CNC machining and surface treatment one-stop service, it solves your troubles about product connection with multiple suppliers and delivers fast delivery.
Outsourcing Metal Forging And Cnc Machining Shop
The some china peers and trading metal forging company only have the ability to forge, but they do not have the ability to independently develop mold CNC machining. They do not have independent CNC machining capabilities. All processes and processes need to rely on outsourced processing. The quality of the products cannot be monitored in place, and the delivery time cannot be guaranteed.
Strictly Follow The Product Metal Forging Process
Our production process strictly follows the ISO9001 process, first rough forging, then fine forging, blanking – heating – first rough forging – second fine forging – trimming – heat treatment, vibration grinding – cleaning, subdivide each link, and control the quality.
Do Shoddy Work And Use Inferior Material
The production process of some china peers and trading metal forging company is blanking – forging embryo – trimming – heat treatment, the process is not perfect, there is no subdivision link and quality control, the forging embryo is shoddy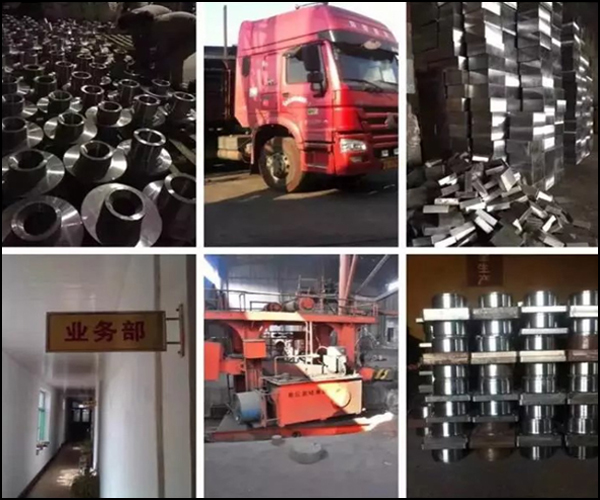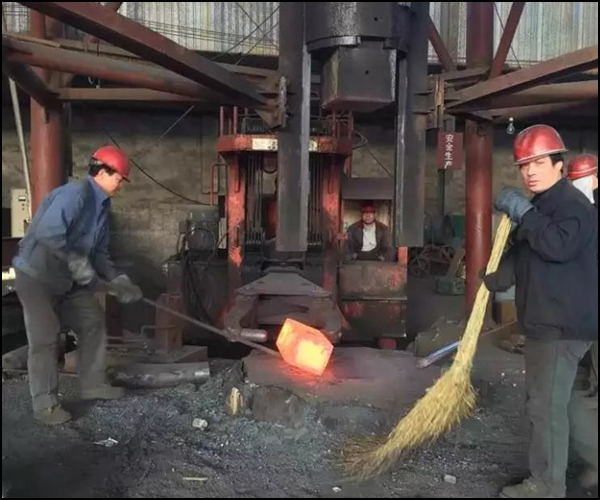 Smooth Appearance, High Precision, Wide Range Of Forgings
China Pintejin Group Metal forging parts are clean, tidy, shiny and free of burrs; we forge metal parts with a length of up to 1000mm and a diameter of 500mm, and 4000 tons of metal forging equipment in South China
Rough Surface, Serious Out-Of-Tolerance, Limited Application Range
Forging parts of some same occupation have many dark and dull burrs; the scope of application of it can only be applied to small forgings such as bicycles, motorcycles, daily use, electronics, etc., and the scope of application of products is limited sex
China Pintejin Group-The Production Process Flow Of Metal Forging
---
Forging is a typical manufacturing process of shaping metal using localized compressive forces, it is usually performed with forging tools like hammers or presses. Main materials used for the forging process including carbon steel, alloy steel, stainless steel, iron, aluminum, and titanium. Forged parts can range in weight from less than a kilogram to hundreds of metric tons. The common equipment and tools used for forging are hammer and anvil. The hammer is attached to an anvil, during the forging process, it is raised and dropped into the workpiece to add force. The most common types of forging processes are cold forging and hot forging.Forging has been used for a long history and still offers cost-effective solutions for various industries across the globe. It facilitates the high volume production of forging components with excellent mechanical properties. Our forging services can assist you in cost savings and reputation improvements.
Metal Forgings & Custom Forging Parts Case Studies
Pintejin' forging machine are superb at forging a multitude of shapes, forming at complicated structure, and achieve exemplary surface finishes which ultimately saves steps by reducing the man hours needed to generate parts. Metal Forging allows better access to intricate part geometry by cnc machining or other post processing, making the "Ideal to Part" process much faster to help improve productivity and profitability.Metal Forging Parts continue to grow due to their methodologies, state of the art equipment, delivery, quality and competitive pricing.