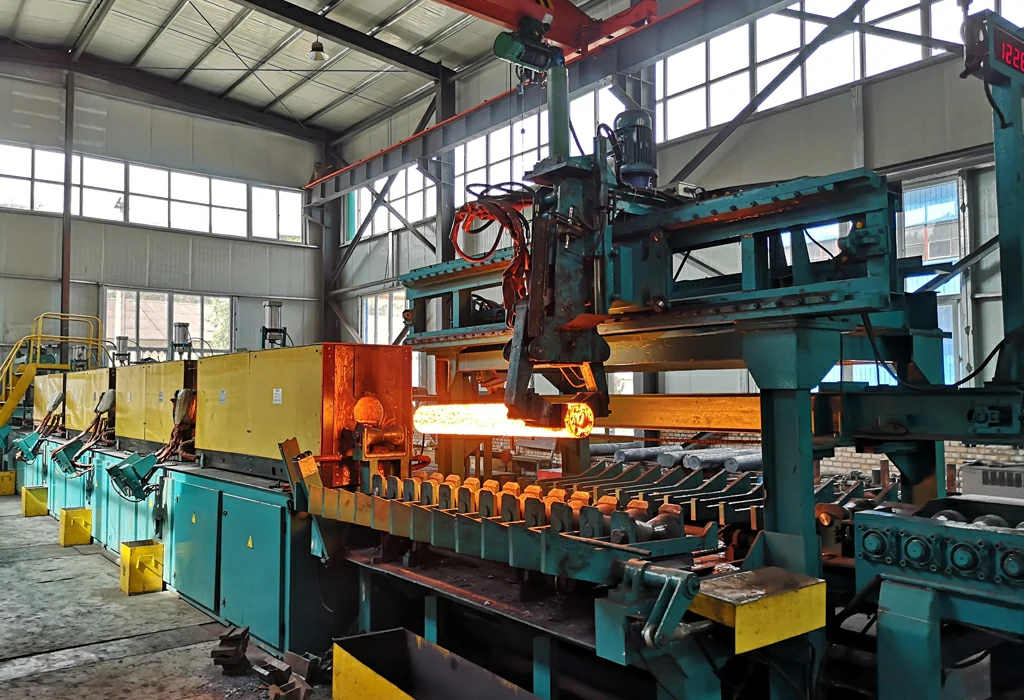 Who We Are
Pintejin Group is a member of China Forging Industry Federation, China Wind Energy Association, and China Petroleum and Petrochemical Equipment Industry Association. As one of the largest ring forging manufacturers in China, our company specializes in spare parts, ring gears, flanges, spindles, ring forgings, valve forgings and pressure vessel forgings.
Through customized production and marketing, advanced metal forging is applied and promoted in related fields. Founded in 1995, the company is located in Humen Town, Dongguan City. We support various materials for forging service, including: carbon steel, stainless steel, alloy steel, aluminum (alloy), copper (alloy), magnesium (alloy), titanium (alloy) and other alloys.
Industries Certifications And Standards
Pintejin Group has passed ISO9001 and IATF16949 quality management system certification successively, won the honorary title of high-tech enterprise in 2017, and won the honorary title of "Quality Forging" by China Forging Association for many times. , Research and training practice base. Products are widely used in automobiles, electric vehicles, motorcycles, bicycles, outdoor sports, military ships, aerospace and other industries. In line with the tenet of "quality-oriented, common development, customer service, co-construction and sharing", we provide customers with high-quality products and services, improve product quality and reduce manufacturing costs. Won the trust and support of new and old customers.
ISO 9001:2015 certified
ITAF 16949 certified
Alibaba certified
Made In China certified
Sira certified
Facing the fiercely competitive market, Pintejin Group clarifies its own development direction in the future planning, and at the same time provides customers with satisfactory quality and service, constantly improves the professional management level, constantly improves the management system, and constantly improves the professional technology. With strong technical force and high-quality products and services, it will win praise from many customers at home and abroad. Pintejin Group will strive to build the company into a high-quality enterprise in the forging industry. In the future, it will become an intelligent and digital one-stop intelligent manufacturer. Large industry fields work together for mutual benefit and create brilliance together!
Forging Capabilities In Pintejin
By 2021,We are able to utilize our low cost structures in China, and provide a low cost and reliable final metal forged product, lower than almost any other countries metal forging service supplier.we have a production workshop of 30,000 square meters, more than 200 workers in the workshop, 35 technicians, one hot forging, warm forging and cold forging production lines.Main equipment: 10 hydraulic presses(160T,200T,400T,630T,650T,800T, 1630T, 2500T, 4000T), 4 rolling machines (2000, 2500, 3500, 5000mm), 5 feeding machines (5-20T), 7 operating machines, vertical 48 sets of horizontal lathes, 2 sets of CNC drilling machines (5m), 50 sets of horizontal lathes, etc.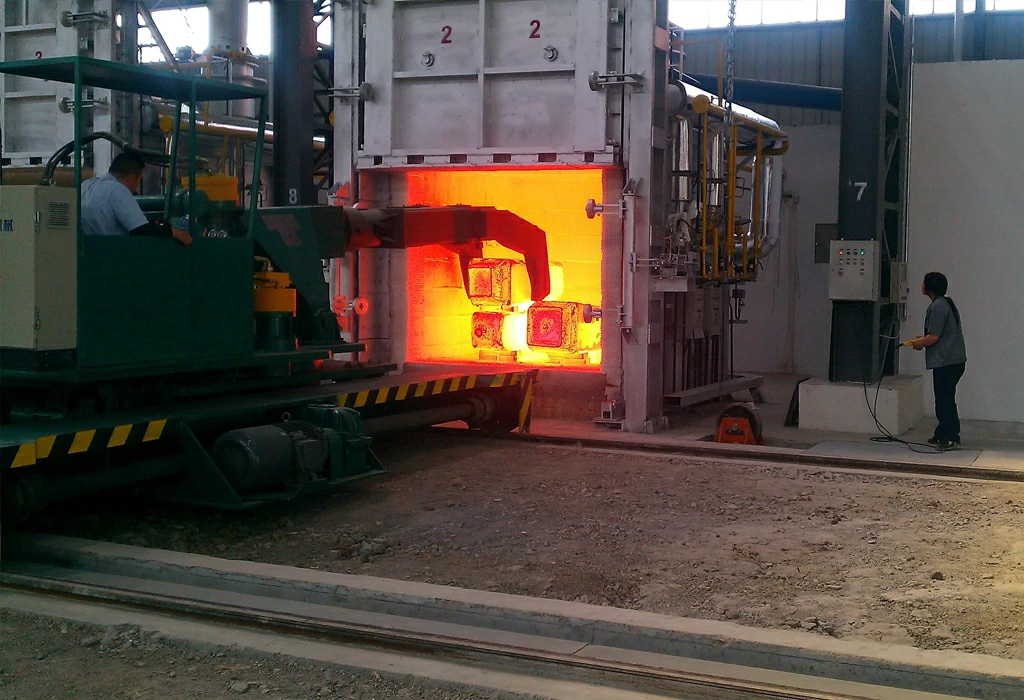 The History Of Pintejin Metal Forging Company

June 1995: Established in Dongguan, engaged in CNC parts processing and sales
May 2008: Successfully imported 10 domestic forging machines and Taiwan imported machining center equipment, and established the forging division in the same year
August 2008: officially introduced ISO9001:2008 quality management system certification
September 2008: School-enterprise cooperation with Humen Town Vocational Middle School in Dongguan City
2009: Sales exceeded 10 million yuan
September 2013: Become Huawei's second-level gold supplier
March 2014: The Education Bureau of Humen Town, Dongguan City was officially listed as a training and practice base for secondary vocational education in Dongguan City, providing a training platform for professional and technical personnel education, and officially opening the school-enterprise joint enterprise model
2015: The company's total sales exceeded 20 million yuan
April 2015: The Forging Division was officially independent, and Pintejin Metal Forging Company was established in the same year
August 2015: Officially introduced ISO9001:2015 quality management system certification
October 2015: Independently developed and designed bicycle pedals and obtained product patents
August 2017: The branch "Dongguan Pintejin Cemented Carbide Technology Co., Ltd." was officially established and put into production to establish a one-stop service factory solution for custom processing of hardware parts
October 2018: Officially become a member of China Forging Association
2019: Awarded "Best Innovation Award" by customers
September 2020: Won the honor of "Automotive Forging Quality Award" at China International Metal Forming Exhibition
2021: Sales exceed 50 million yuan
June 2021: Officially passed the IATF16949:2016 automotive quality management system certification and officially entered the automotive industry
July 2021: Won the honor of "Power Bicycle Forging Quality Award" at China International Metal Forming Exhibition
Why Choose Pintejin Forging Suppliers
Cooperate with Pintejin Forging Company for your next project. WHY? Lots of companies prefer to purchase forgings from China. But you may find out very few Chinese manufacturers can supply quality products as expected.Pintejin is a Chinese leading forging company with in house tooling in Dongguan, China. To deliver superior products to our customers, we are equipped with lots of advanced production equipments (up to 4,000 tons) and testing instruments (hardness tester, spectrum analyzer, CMM, etc).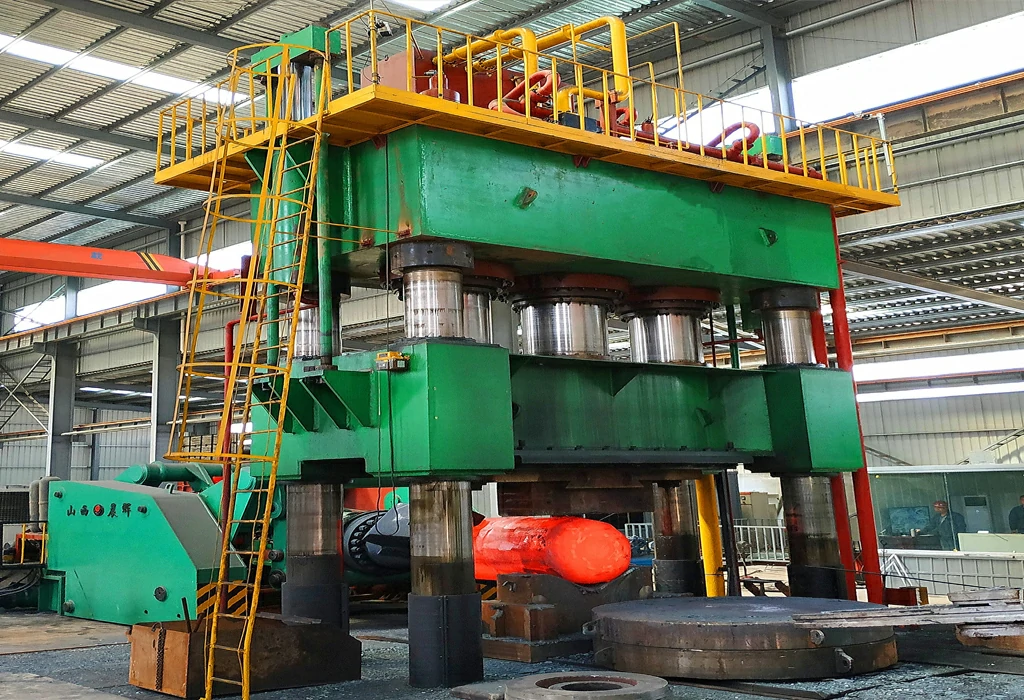 All the raw materials are purchased from domestic best material factory. We enjoy good pricing advantage for our large demands and long term coooperation. Good quality material is the first important factor to produce quality products.
Although sourcing forging parts from china companies directly can be risky and difficult to manage without experience, there are many variables. Sourcing through our company will be able to reduce your cost of tooling up to 50% compared to the USA, and lower down the risk of other metal forging companies in China. Our in-house tooling and machining capabilities can also help our customers to save extra cost compared to outsourcing factories.
We have helped our clients to realise their innovation ideas with our rich experience in forging. Once the order is confirmed, we will provide a full solution to our customers for approval, and one off sample will be provided for free before mass production.
Contact us now for your forging need! If you are looking for casting parts, also pls visit our investment casting foundry division www.be-cu.com.